Aloft Aerial Photography works very closely with architects, homeowners, and contractors to provide aerial images of new home construction. We provide images taken throughout all phases of a build. These "construction sequences" are popular with both the builders and their clients, often presented when the project is complete as a powerful and pleasant surprise from the builder to the homeowner.
Our most popular package is when we deliver the complete sequence of images printed within a hardbound book. The book is created at the end of the project and includes a "Green Grass" image on the cover along with the builder's special personal message and business card in the back. An extra copy of the book makes for an impressive portfolio for the builder as he meets future potential clients! Aloft Aerial Photography can also deliver prints or digital images as the project proceeds or whatever meets the customer's requirements.
You can use the "Site Locator" tool to show us where your project is located.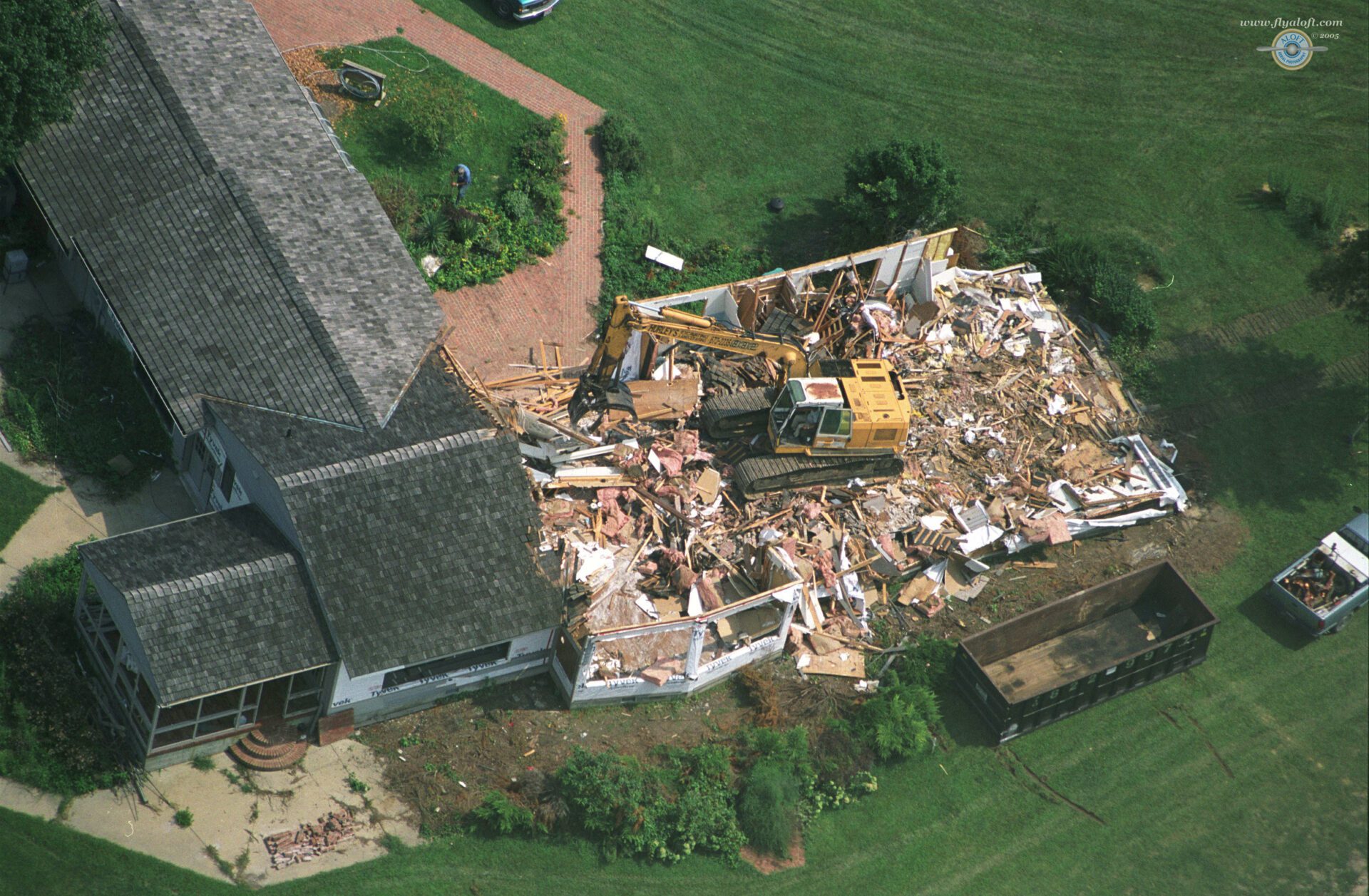 Honey I've lost the TV remote but I'll find it if I have to tear this place apart!
Here's what our clients are saying...
"This book is a unique and informative presentation for a construction project. The aerial perspective enlarges the usual photographic representation of construction progress. In addition, the panoramic view helps to relate the building to the site and different phases of construction to the finished work. We enjoy presenting our clients with this gift of appreciation for their confidence with us."
~ Thomas P. Baines of Baines Construction
"Now that our website is complete I would like to express to you our appreciation for providing us with such outstanding aerial images of or recent land development projects. The aerial photography shots that you have provided us with have helped bring our website to life. Sequences of construction are imperative to our business and your images document them as well as relay out capabilities to our readers. We look forward to teaming up with you for more projects in the future."
~ Lawson Y Sharp CPA CFO, Maryland
"I have used Aloft's Aerial photography for quite some time now as a way to watch and record the progress of the homes that we build. It is one of the most unique and appreciated services we offer our customers, and the pictures always act as an important ingredient for that "icing on the cake completion" of our custom homes."
~ Greg Parkerson Creek Point Builders LLC
"We wanted to tell you what a hit your album of aerial pictures of our home was at our first large dinner party. One of the guests had heard me talking about the pictures and asked to see the book. After that, we could not get it back. It was passed around all evening. I think one reason it was such a hit is that our guests were standing in the finished project while looking at the photographs of the house from field to finished.
We purchased the album thinking that it would be a good keepsake for us; it had turned out to be of great interest to all our guests.
We look forward to our second book showing the landscape and pool development."
~ Charlie and Jan Bohn, Home owners