An Unmatched Experience of Aerial Delight in the 'Silver Queen'
"Silver Queen" is a beautiful Boeing Stearman with a Lycoming R-680 300-horse power 9-cylinder radial engine.
We cruise along at about 115 mph, usually around 1200 feet above the surface, the perfect altitude and speed to appreciate all that you'll see.
Originally built in 1942 as a WW II primary trainer, 'Silver Queen' has modified to meet modern standards and for added performance.
Happy Passengers
Guaranteed Two-hour Smile During and After the Flight.
Aloft Biplane Rides flies out of nearby Easton Airport and offers 20, 40 and 60 minute rides. Only one passenger at a time and by scheduled reservation only.
Here is Ello celebrating her 80th birthday with a flight she continues to talk about and will never forget! As with most passengers, she was amazed with 'how much water and shoreline' there is in the area.
Come fly with Ello to see for yourself the splender of what she enjoyed. Speakers and seatbelts on!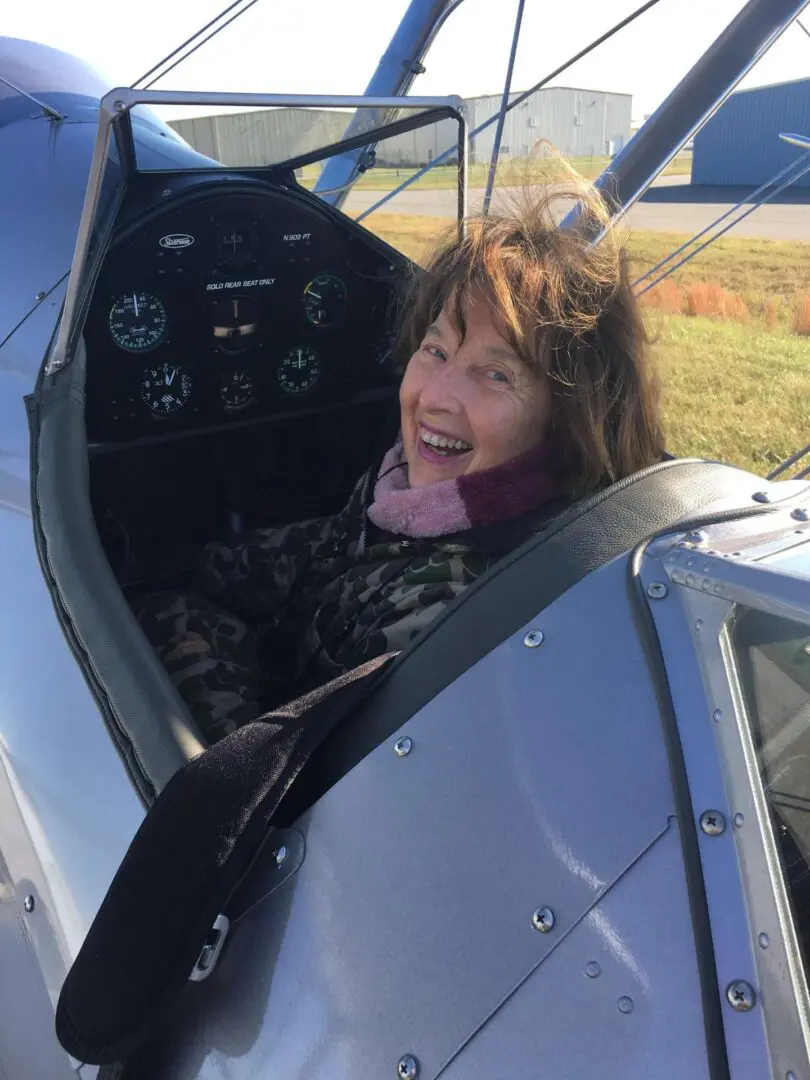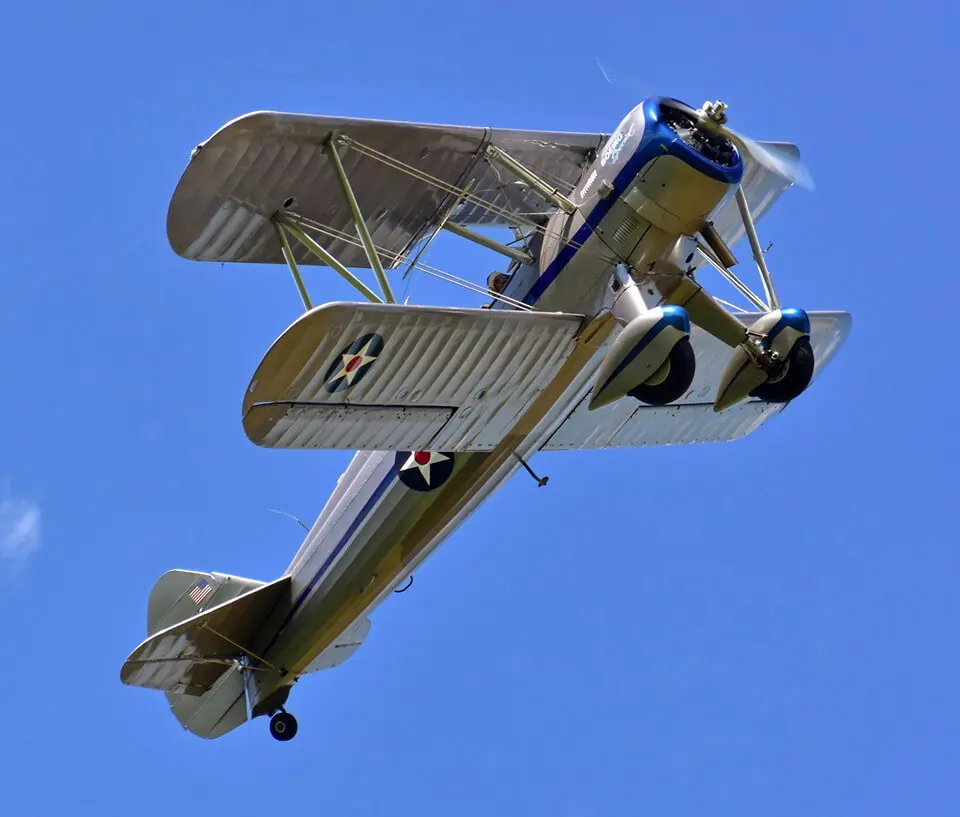 The year 2022 will be our 7th year of offering Open Cockpit Biplane Rides off the Easton, MD airport (KESN). We have carried well over 1500 passengers, one at a time without incident, a perfect safety record.
Aloft Biplane Rides operates under the FAA's strict 14 CFR Part 91 with 'Letter of Authorization' and constantly inspected and reviewed by the FAA.
We operate from the Easton Airport and are approved under the Specialized Aviation Service Operations (SASO) guidelines.
We are fully insured for all of our approved ground and flight operations.
Your pilot, Hunter H. Harris has more than 14,000 flight hours to his credit, 2000+ in Stearmans and is licensed to fly every category of aircraft that the FAA has a commercial license for. This includes single & multiengine airplanes & seaplanes, helicopters, gliders and LTA Airships.
We offer three different Biplane Ride packages for 20, 40, or 60-minute rides.
Or we can fly you anywhere within the 25-mile vicinity of Easton Airport, except we don't cross the Bay to the west.
Treat yourself, your family and your friends to this unmatched aerial experience in the 'Silver Queen'!
We offer Gift Certificates for all flights that are good for one year so you can send choose what day works best with our online booking system.
Of course, all flights depend on favorable flying conditions and may be rescheduled accordingly.