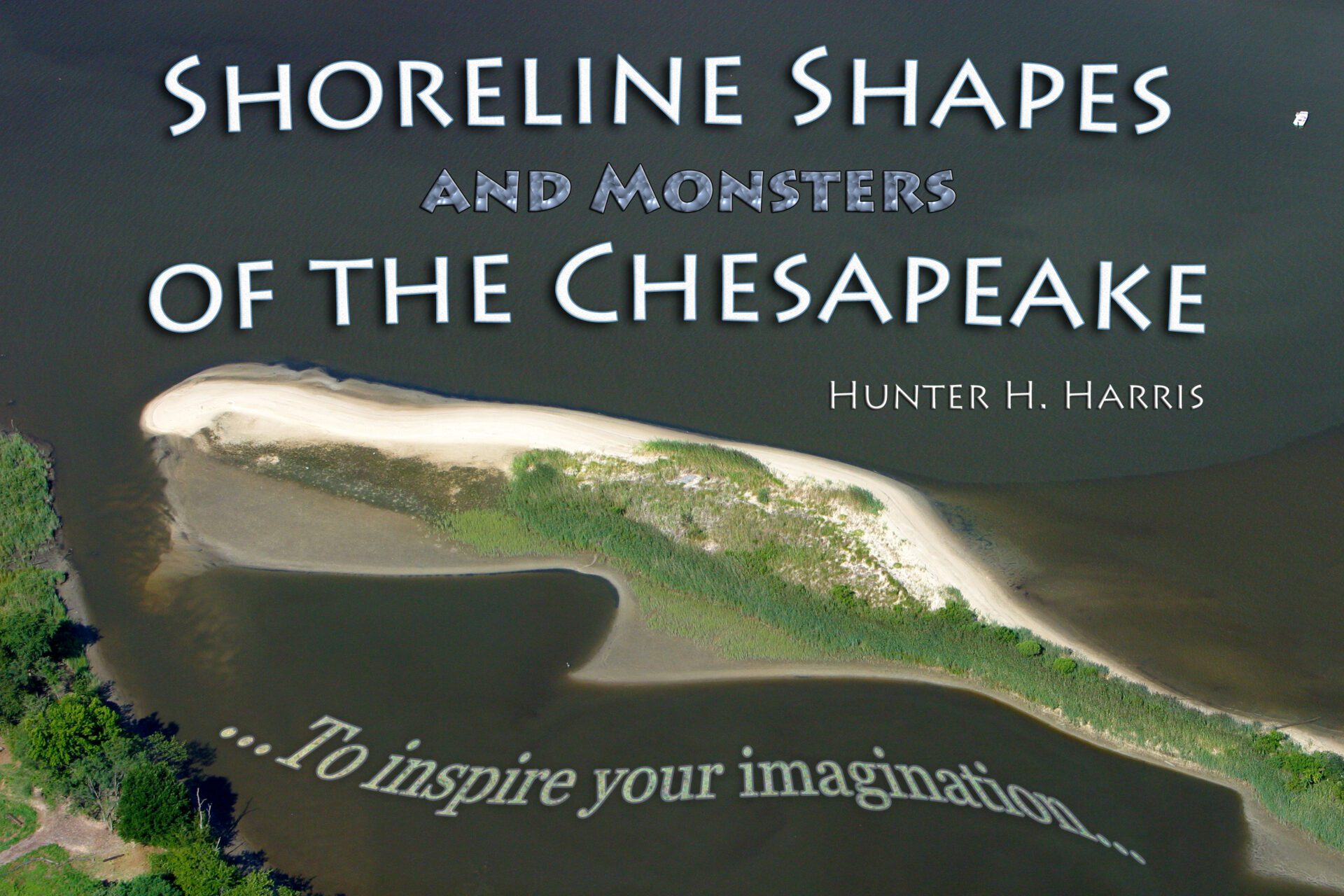 This high quality, professionally printed hard bound cased book is produced right here in the U.S.A! Signed copies cost $38.00 plus MD sales tax.
FREE Shipping within the U.S.
For years I have been witness to many changes along the Chesapeake Bay, some natural while others not. Natural shorelines are always changing, influenced by the seasons, currents & waves and not too long ago, the ice flow. The shapes they create have always intrigued me, so I share a few of them with you here as a representative of Mother Nature's Art Gallery. My goal for this book of 40 aerial images of the Bay's shorelines is to inspire your imagination and introduce you to some unusual beauty that can only be captured from above. I also hope that you will not only be inspired by these thought provoking images, but to consider participating in some way to help make reasonable and logical changes to prevent the health of the Chesapeake Bay from further decline. I am convinced that the very limited enforcement capabilities of the various agencies and the politically oriented decisions of our courts have only provided the media with sufficient hype to convince the public that the health of the Bay is acceptable. From my aerial view point, this is certainly not the case.
Here is a link for you to explore further,
After purchasing book, please take your invoice number given by PayPal and fill out the order form below:
To purchase this book click here: